Dental Care For Seniors
Maintaining good oral health is crucial at all ages. But as we grow older, we may experience dental issues that we didn't during our younger years. If you're a senior or have seniors at home, still pay attention to good dental care habits. Dental health is also related to overall health. Caring for your teeth and gums also benefits the rest of the body.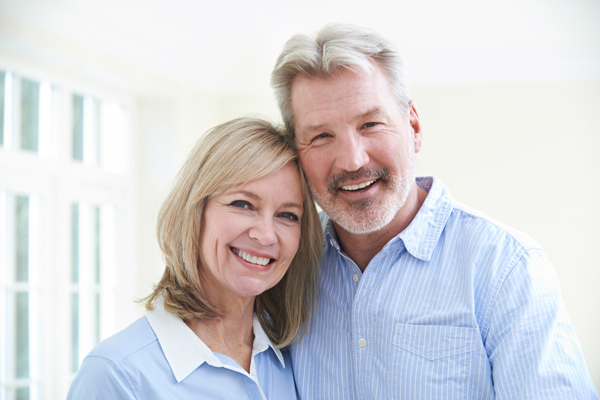 Here are some tips for dental care for seniors.
Brush and floss properly. You've heard this countless times. But due to aging, these habits may not be as simple to carry out anymore. If you have arthritis or are finding it hard to brush for at least two minutes, talk to your dentist about tools or aids that you can use. Avoid aggressive brushing as this can only cause the teeth enamel to erode. Wait at least 30 minutes, too, before brushing your teeth after meals as the enamel is also more vulnerable at this time. If you're not comfortable with regular dental floss, try using a dental floss holder. Don't skip flossing as brushing alone won't be enough to keep your teeth debris-free.
Change your toothbrush regularly. Ask your dentist about the best type of toothbrush for you. Overall, it's good to use a toothbrush with soft bristles to avoid too much pressure on the teeth surfaces. And don't forget to replace it every three or four months. Also, be sure to store your toothbrush properly. Let it dry completely in the open air to keep bacteria out. You don't have to clean your toothbrush with a sanitizer, but be sure to rinse it thoroughly after every use.
Avoid smoking. Tobacco poses harm to your teeth, as it does to the rest of the body. It's linked to increased risk for oral cancer, and it can also result in a dry mouth, an oral condition that seniors may be more prone to. Tobacco, whether inhaled or chewed, can also leave your immune system weaker. It can slow down healing and make fighting off infections a lot harder. The best thing to do is to quit using tobacco.
Hydrate with water. A dry mouth can cause your teeth enamel to lose more minerals than it can rebuild. It can also result in bad breath. Increase your water intake to keep your mouth moist. If your medications are causing dry mouth, talk to your doctor about switching to another. If this isn't possible, avoid drinking alcohol and chew sugarless gums to encourage salivary flow.
Avoid sugary food and beverages. Sugary food and beverages tend to stick to the teeth. If not removed, they can turn into acids that beat down the enamel. Avoid them as much as possible. If you must indulge, drink water or brush your teeth afterward. Include healthy snacks to your diet, and eat nutritious foods. This habit is as valuable to your oral health as it is for your overall health.
Take care of your oral appliances. If you're using dentures or any other oral appliance, be sure to keep it clean. Use a non-abrasive denture cleaner or a soft-bristled toothbrush to clean it. Pay attention to its grooves where debris can accumulate. Rinse it thoroughly before putting it back on. When not wearing your dentures, clean, and massage your gums. Let your dentist know should you notice any issues with your dentures or your mouth.
See your dentist regularly. Even if you're using dentures, you'll still need to see the dentist regularly. In addition to good dental hygiene habits at home, professional dental cleaning and check-ups will help keep oral health issues at bay. Take this as an opportunity to talk to your dentist about any dental-related concerns that you may have.
Aging can make you more vulnerable to oral health issues, but that doesn't mean you need to experience them. You can protect your teeth and gums, and keep your smile looking great. With support from your loved ones and dental team, dental care for seniors can be a rewarding journey, too.

10309 98 Street
Grande Prairie, Alberta T8V 2E7
New Patient: (587) 803-4406
Existing Patient: (780) 532-2212
HOURS
Monday - Thursday
8:00am - 4:30pm
Friday
8:00am - 2:00pm
Copyright 2022 Generations Dental and Dental Growth Strategies | All Rights Reserved | Powered by Dental Growth Strategies
This website uses cookies.