What is a cavity?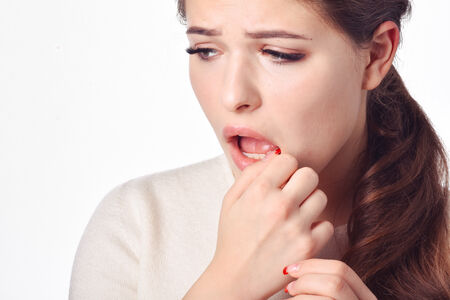 What is a cavity?
A cavity (also known as tooth decay or dental caries) can cause permanent tooth damage if left untreated. It's a tiny opening or hole that grows bigger and deeper over time.
Cavities are a common dental issue. It can affect anyone at any age, including infants. It's important to fix cavities as soon as possible to save the tooth from further damage.
Causes of cavities
Cavities are caused by plaque—a colourless, sticky film that constantly builds up on teeth surfaces.
Bacteria grows and forms plaque when food debris lingers on teeth. Plaque can be removed by brushing and flossing. Otherwise, it hardens and turns into tartar.
The acidity in plaque erodes tooth enamel, developing the first stage of a cavity. As the enamel continues to erode, the bacteria reach the layer beneath the enamel called the dentin.
Dentin is softer and more vulnerable to damage. As tooth decay progresses, it can wreak havoc on the dental pulp that contains nerves. This can lead to heightened sensitivity and pain.
Signs and symptoms of a cavity
Cavity symptoms vary. At first it may be unnoticeable. But as it gets deeper and larger, you may experience the following:
Discomfort or pain when teeth are exposed to something sweet, cold, or hot
Increased tooth sensitivity
Tooth discolouration
Holes in your teeth
Pain when you bite down
Bad breath
Unpleasant taste in your mouth
Cavity risk factors
Here are the risk factors that can increase the likelihood of developing cavities:
Bottle-feeding. Leaving infants or young children with their bottles in their mouths while sleeping can make them susceptible to cavities. Milk coats their mouths overnight and creates a hospitable environment for decay-causing bacteria.
Diet. Sugary and starchy foods tend to cling to the teeth longer. They can easily cause plague to form since they're less likely to be rinsed naturally through salivary flow.
Tooth location. Molars or back teeth are used for chewing and are more vulnerable to cavities. They're harder to reach and keep clean, and they have grooves and uneven surfaces where debris is likely to accumulate.
Dry mouth. Saliva is crucial in helping the teeth replenish minerals they're losing. Lack of saliva can make the teeth more vulnerable to acid attacks.
Poor oral hygiene habits. Improper or inconsistent brushing or flossing causes plaque to develop quickly.
Worn dental work or appliance. Over time your dental work or appliance may weaken due to wear and tear. This can cause debris and decay to build up beneath them. Let your dentist know if your fillings break or your dentures no longer fit properly.
These are only some of the several risk factors for cavities. During your routine oral examination, your dentist or dental hygienist evaluates your teeth and looks for signs of cavities.
Depending on the cause of the cavity, they'll recommend a treatment plan to keep the damage from worsening and restore the health of your teeth.
See your dentist in Grande Prairie today for an oral examination
Do you have cavities? Treat them before they worsen. Schedule an appointment with your dental hygienist or dentist in Grande Prairie.
If you're new to the area and are looking for a family dentist, contact us at (587) 803-4406 Generations Dental. Our team, led by Dr. Bill Stepanko and Dr. Lucas Stepanko, has been serving the Grande Prairie community for over 3 decades. We're excited to meet and assist you with your oral healthcare needs!

10309 98 St
Grande Prairie, AB T8V 2E7
New Patient: (587) 803-4406
Existing Patient: (780) 532-2212
HOURS
Monday - Thursday
8:00am - 4:30pm
Friday
8:00am - 2:00pm
Copyright 2021 Generations Dental and Dental Growth Strategies | All Rights Reserved | Powered by Dental Growth Strategies
This website uses cookies.